I'm getting really pumped for the Chinese lunar new year this year because it's going to be the year of snake! It's got me really pumped that 2013 really will be MY year. I was in Starbuck's yesterday and they had a year of the snake gift card available.
It's got me thinking about snake-related things and feeling inspired to try and make something snake-esque. I'm just not sure what direction to go. In the meantime, here's some inspiration for you!
I don't really have anywhere to hang it, but this banner from
PiccadillyPartyCo
is great! I wish I had a craft room or something because I would love to hang this.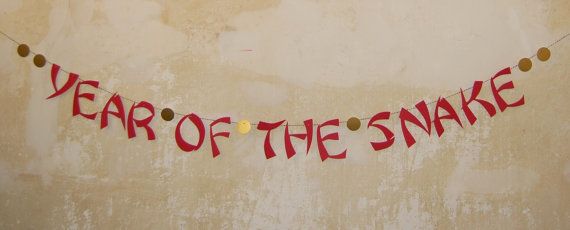 This image
is so striking! Snakes (even though I love them) scare me a lot, but I just want to reach out and pet this awesome guy.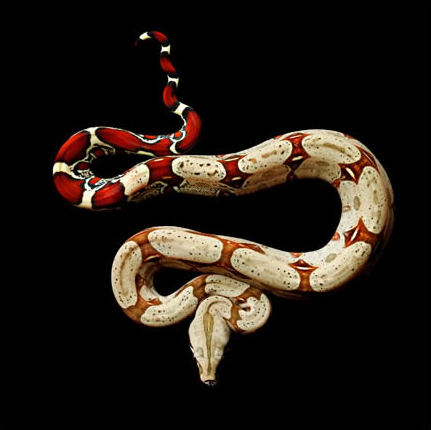 As a vegan, I tend to stay away from animal skin bags, but this bag from
ModCloth
is 100% faux and I think the color is perfect for spring.
Oh
Martha Stewart
, you never let me down!
This wreath
is really cool. I think I might have to try and make this next Halloween! A pre made wreath and some spray painted rubber snakes?? Why not?!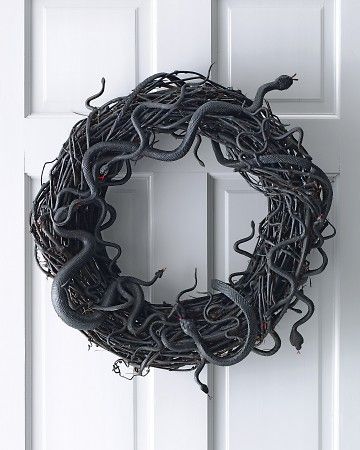 I really love this print from
KrisJohnsen
. I always struggle to figure out good gifts for my dad, but I think I may have to get him this print this year for father's day for his office.