I've been debating how long to hold off before making the formal announcement, but, seeing as how today I booked my plan ticket and starting packing, I think it's finally safe to announce...
I'M MOVING TO FLORIDA!
In only 2 weeks!
Moving to Florida was sort of always "the plan," but I got a very unexpected job offer and have decided to move down earlier than I had anticipated.
Not only am I trying to figure out what to take and what to leave behind until Ari and I make the big move and pack up our apartment, but I also need to take my craft supplies and jewelry items with me for the craft shows I'll be doing once I'm in Florida.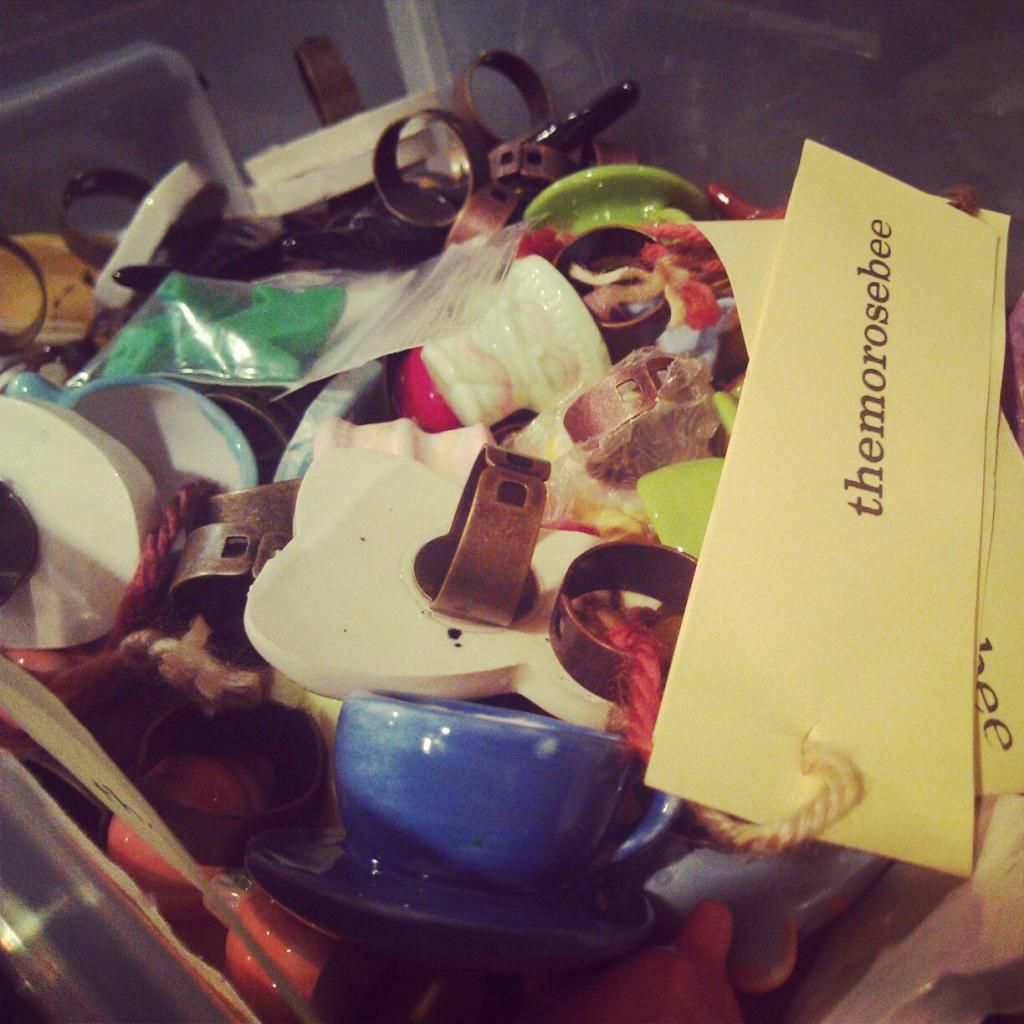 Sorting through my jewelry and packing it up.
Half of my suitcase is taken up with Morose Bee stuff and some of it I'm probably going to be forced to leave behind. I could mail some of it, but then there's the issue of whether the price of the shipping is worth the value of the items being shipped.
Silly sibling time. Soon to be part of my daily life.
I'll be living with my parents in the short term and eventually Ari will be moving down to join me and we'll get our own place again. I'm both nervous and excited about it because, while I'll miss having privacy, I will get to spend a lot more time with my family. If there is anything that has been missing from my life since moving to Boston, it is definitely time with my family.
I don't do well in "transition" periods so I'm excited to get to Florida if only so I can get settled in!
In the meantime,
I put a bunch of stuff in the sale section in my Etsy shop that you can check out here.
I'm trying to sell some of the bulkier items like ornaments so I don't have to pack them.
2013 sure is starting off crazy!