Today I thought I would share what I made since my partners have received their items! I made all of my ornaments out of ceramic.
For Amanda's ornaments, she sent me a list of things she liked and one of them was Harry Potter. I knew right away I had to use that as my inspiration for the ornaments. I made a lighting bolt, sorting hat, and white Hedwig inspired owl.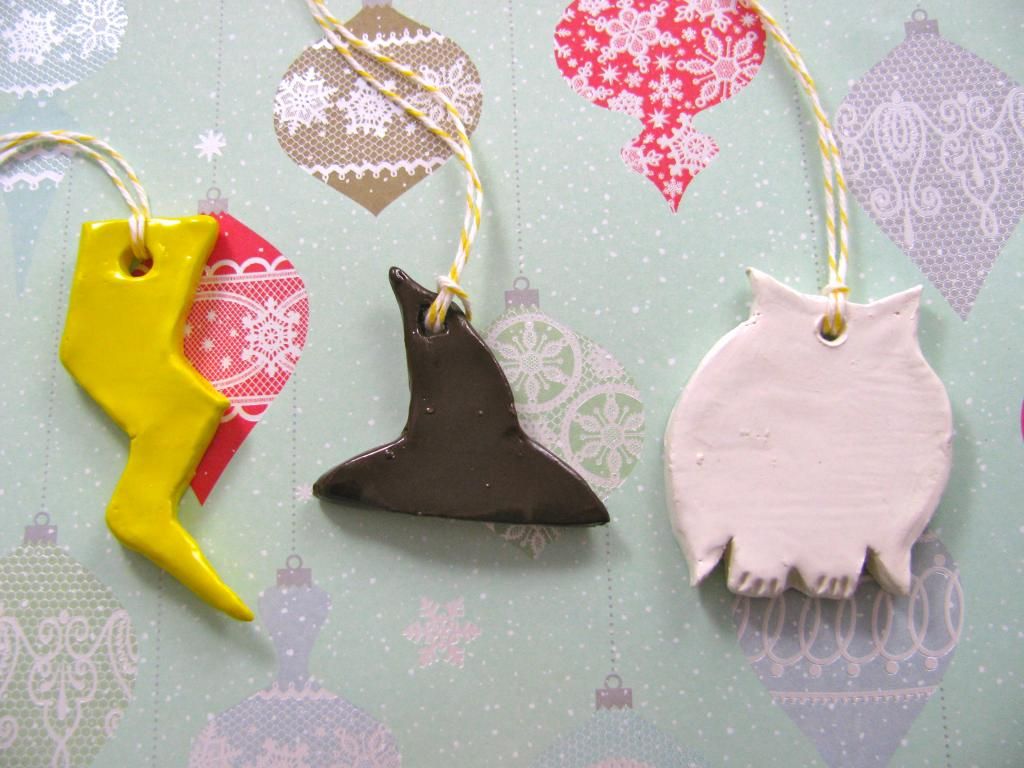 Brandon sent me an e-mail to ask me what my favorite food was so I took my queue from him and asked him what his favorite holiday treat was. He told me it was pumpkin pie so I made his ornament to look like a pumpkin pie. I also sent him my recipe for my favorite vegan pumpkin pie. I thought about sending it along with an actual pumpkin-y treat, but I wasn't sure how it would make the trip.